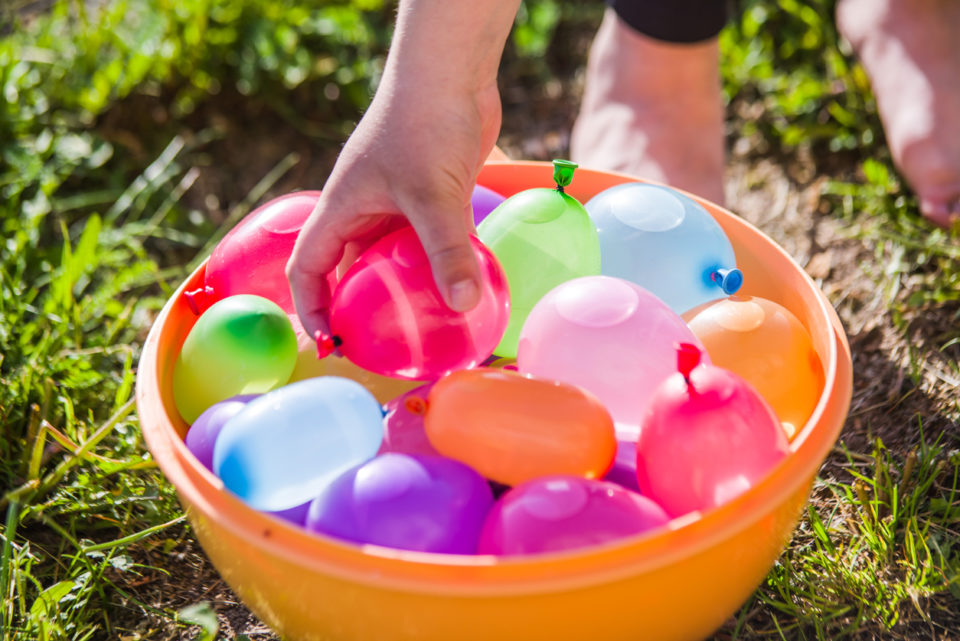 If you're like most parents, you're looking for any excuse to get your kids away from the electronic devices and outside to play. That's why we have gathered some ideas from Care.com to offer up 11 backyard games that are great for the kids this summer!
Water Balloon Catch
This one is pretty self-explanatory. It's also a great way to stay cool in the summer heat. 
Kan Jam
Take one frisbee and one garbage can and you've got a new version of frisbee basketball. Whoever can put the frisbee into the garbage can the most wins! 
Nine Pin
Think outdoor bowling with nine pins instead of ten and you've got Nine Pin. You can use empty milk cartons or 2-liter soda bottles for pins. Make sure your "bowling ball" is heavy enough to knock them down. 
Ladder Ball
According to Care.com, this is a game that is "played with bolas (a string with a ball — usually a golf ball — connected at each end) that players then toss toward a three-rung ladder. The object of the game is to attach your bola to the rungs and score points."
H-O-R-S-E
The classic game involves getting a letter each time you miss the basketball hoop with a shot. When you reach H-O-R-S-E spelled out completely – you lose. 
Capture The Flag
Each team attempts to protect their flag at home base. The team that can capture the other team's flag and returns it to their own home base wins the game. 
Cornhole
Cornhole is just a fancy term for "beanbag toss." You can buy a cornhole set pretty much anywhere or make your own. 
Freeze Tag
This is a great way to run the energy right out of your kids. Once another player is tagged by the person designated as "it," he or she must freeze until another unfrozen player can tag them. 
Outdoor Checkers
Get some sidewalk chalk and mark a giant checkerboard on your cul de sac or driveway. You can use paper plates or frisbees for game pieces. 
Croquet
This is a classic game utilizing mallets to hit small balls through a course of gates set up on your lawn. 
Wiffle Ball
It's outdoor baseball using a lightweight plastic ball. You can play using traditional bases or use zones. 
You might also like: Check Out The 2019 RAM 1500!
No Games or Gimmicks Here
If you're looking for a pleasurable auto shopping and buying experience with no games or gimmicks, then it's time to pay us a visit at Bob Brady Chrysler Dodge Jeep RAM! Whether you shop in-store or online, we make it easy by offering great deals every day!
Disclaimer: The stock image is being used for illustrative purposes only, and it is not a direct representation of the business, recipe, or activity listed. Any person depicted in the stock image is a model.