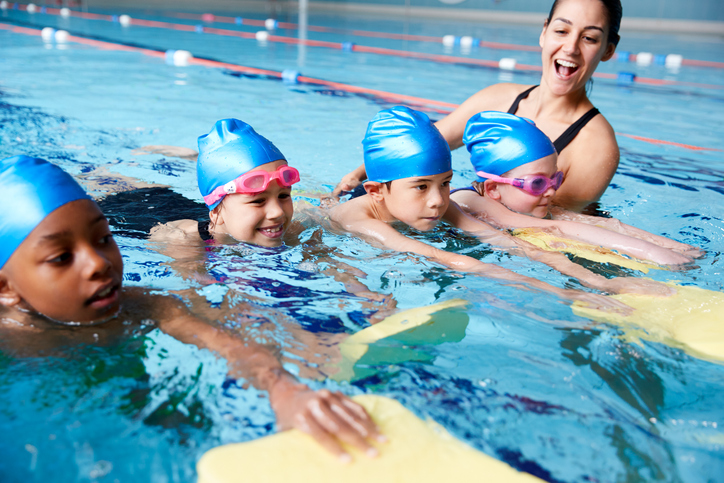 Especially today, people try to cut back on expenses wherever they can. Often, that includes giving up an expensive gym membership. If that sounds familiar, you can still exercise and use quality equipment by visiting and getting active at the local YMCA. Besides it's a great place to swim and take part in different classes that focus on fitness.
Even if you've never exercised in your life, the experts at the YMCA can help you start a new journey. They'll consult with you to determine your specific goals as well as any limitations. From there, they'll recommend the right program, class, or exercise.
Key Benefits of Getting Active at the YMCA
Helping people become more active is the main goal of the YMCA. Not only does it cater to adults but also children. As part of that, they have all kinds of unique programs and things to do for older people. Also, they offer many options for those with a disability. Simply put, the YMCA is all-inclusive.
To better appreciate the YMCA, consider some of the key benefits of becoming a member.
Affordable Membership Options
You can choose from several packages to become a member of the YMCA. For example, you can select an individual membership or one for your entire family. Regardless, they're all affordable. But if you live on a strict budget, you can speak to someone about a discounted price.
State-of-the-art Equipment
Just because you won't spend a lot of money to visit a YMCA doesn't mean you won't have access to state-of-the-art equipment. For one thing, every location has the safest and most innovative equipment available. For another, they have an impressive array of equipment. As a result, you can work any part of your body to achieve optimal results.
Easy Access
Today, YMCA has hundreds of locations around the country. So, you won't have any problem finding one near your home or place of employment. Also, as a member, you can visit any YMCA location. For example, if you live in Nebraska but travel to California for business, you can use whatever facility you want.
No Contracts
When it comes to fitness centers, the one thing that people complain about the most is long contracts. After signing on the dotted line, they're bound to that center until the contract expires. Even if they never go, they still have to pay. Well, the YMCA works differently. To enjoy all its benefits, you don't need to lock into a contract.
Get Active with YMCA Specialized Classes
As mentioned, the YMCA offers many classes, hundreds to be exact. For example, you can take part in pool aerobics. This works great for anyone with mobility issues. Some other classes include strength training, aerobics, and cardio classes. Moreover, there are some that focus on both the body and the mind.
You might also like: Experience Luxury At The Gin Mill
Getting Active at the YMCA is a Positive Experience
Dedicated to people interested in fitness, activity, and overall wellness, you can't beat what the YMCA offers. Whether you want to do circuit training, swim, run the inside track, play basketball, or join one of its many classes, you won't pay a dime. That's because everything's included in your membership.
You can become more active at the YMCA while spending quality time with your entire family.
Disclaimer: The stock image is being used for illustrative purposes only, and it is not a direct representation of the business, recipe, or activity listed. Any person depicted in the stock image is a model.