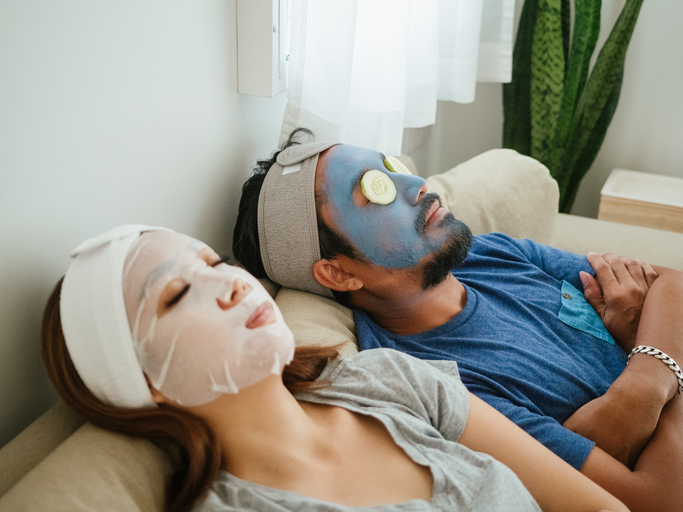 By the end of December, most people feel worn out. Although they loved spending the holidays with family members and friends, they're glad the season's over. Now, they need to figure out how to unwind and recoup. If that sounds familiar, here are some excellent tips to help you recover from the holidays.
"Do Nothing" Day
You've worked hard for months preparing for the upcoming holidays. That included going to the grocery store for the ingredients to make delicious meals and cleaning the house from top to bottom. You also did some holiday decorating, helped your kids with Halloween costumes, and shopped and wrapped presents. It's no wonder you're exhausted.
For everything you put into making the holidays special, you deserve a "Do Nothing" day. Whether that means watching a movie series, getting a massage and facial, or reading a book followed by taking a nap, go for it without guilt.
Schedule Reset
Not only did the holidays throw your schedule off, but they also impacted your kids. After all, they had time away from school. Like millions of other families, there's a good chance you and your brood didn't go to bed or wake up at normal hours. With the festivities over, now's the time to get everyone back on a regular schedule. You'll likely face some pushback, so try to ease into this.
Back to Healthier Eating
Even though you did your best, there are probably more sweets in the house than you like. Between all the Halloween candy, Thanksgiving pies, and Christmas cookies, it's hard to remember what a healthy meal tastes like. Since the holidays are over, make it your goal to get back to healthier eating.
Start Organizing
Unlike rushing around to prepare for the holidays, you can take your time with this. Choose a room, area, or even a cabinet you want to organize. You'll discover that working at your pace and organizing something is therapeutic.
Treat Yourself to Something New
You've spent so much time doing for others that you likely forgot about yourself. As a reward for pulling off a successful and fun holiday season, buy something new. It doesn't matter if that's new shoes, a business suit, a kitchen appliance, or a hand tool. It's all about being kind to you.
You might also like: The Jeep Compass Can Do It All!
Check the Medicine Cabinet
Although everyone loves the fall and winter holidays, they happen at a time of the year when a lot of people get sick with a cold or the flu. As a result, you might not have the medicine cabinet properly stocked. Spend a little time reviewing what you have to determine what you need. Thus, you're prepared if someone doesn't feel well after the holidays.
Disclaimer: The stock image is being used for illustrative purposes only, and it is not a direct representation of the business, recipe, or activity listed. Any person depicted in the stock image is a model.