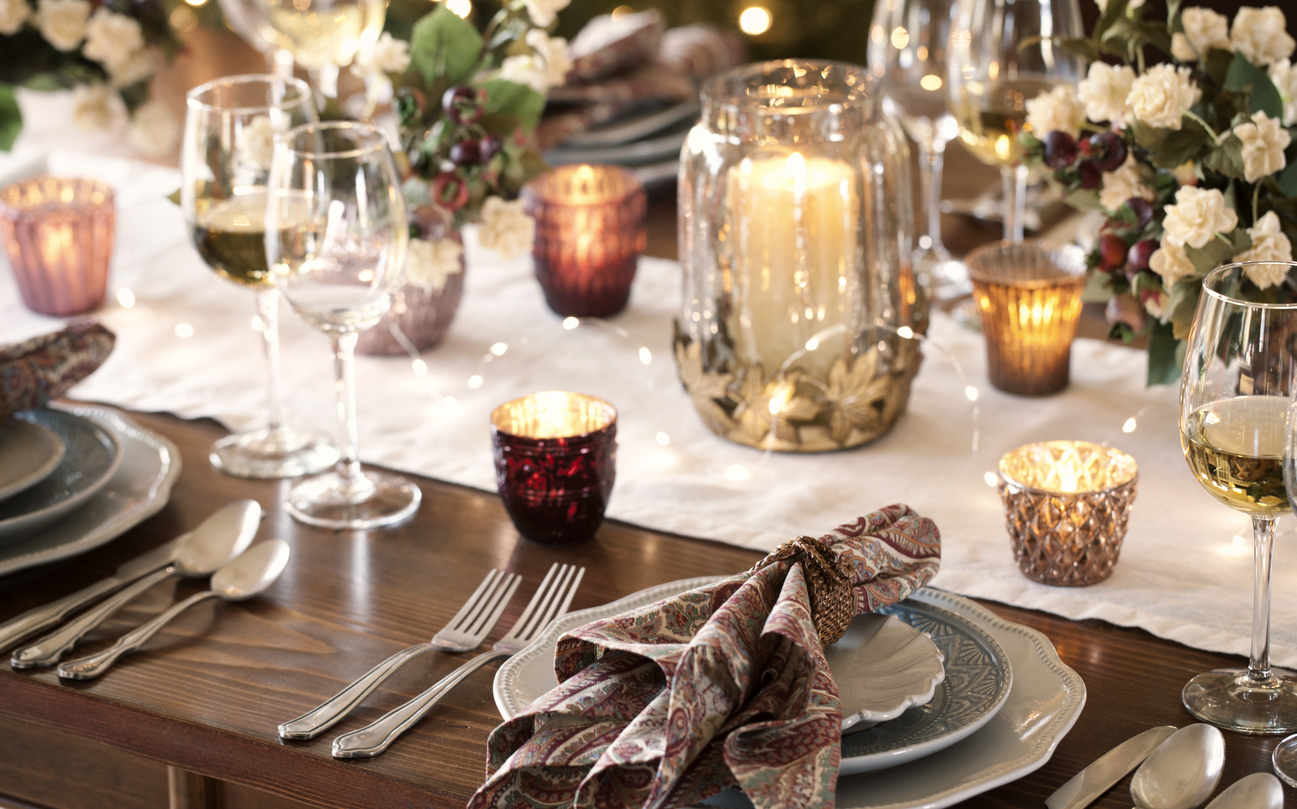 Whether you're hosting friends and extended family for Christmas Eve or it's a quiet night in with your own household, deciding what to cook for dinner that night can feel daunting. You want it to be delicious, of course, and a little special and celebratory. Stress no more, we've got nine recipe ideas to help you decide what to prepare.
Simple and Easy Christmas Eve
When you need something simple, quick, and low-fuss, turn to one of these recipes.
Homemade Lasagna – This dish comes together quickly, and please small and large crowds alike!
Rosemary Lemon Chicken thighs – It may sound fancy, but this bright, savory, lemony chicken dinner is beyond simple – and delicious.
Meatball Chili and Dumplings – The ultimate pressed-for-time, need something hearty dish, this skillet meal will whip up in no time, and will satisfy even the hungriest caroler.
A Little Upscale
If you're looking to impress with your Christmas Eve dinner, try one of these ideas.
Handmade Tamales – Though a simple, traditional dish from Mexico, these do take a bit more time and skill to pull off. But, you'll be rewarded with a seriously impressed crowd.
Tenderloin with Horseradish Cream Cheese – Who says you have to have ham or lamb for Christmas Eve? Shake things up with this tangy, umami steak dinner.
Tomato Poached Halibut – This halibut stays tender, flaky, and moist in its tomato lemon poaching. Serve this dish with some polenta, couscous, or crusty garlic bread.
You might also like: Warm Up With This Apple Cider Recipe
Something Sweet
End your meal with any of these sweet treats!
Mulled Wine – This classic winter wine takes around 24 hours to make, but it's so worth it.
Sugar Plum Spice Bread – Somewhere between a cake and a sweet bread, this tasty treat is a surefire Christmas Eve dessert winner.
Warm Christmas Punch – Red-hot candy and cranberry juice give this festive drink its cheery color and zingy flavor that will delight crowds old and young.
If you still need more Christmas Eve meal ideas, check out this incredible compilation. We're sure no matter what you whip up, your table will be grateful and blessed. Merry Christmas!