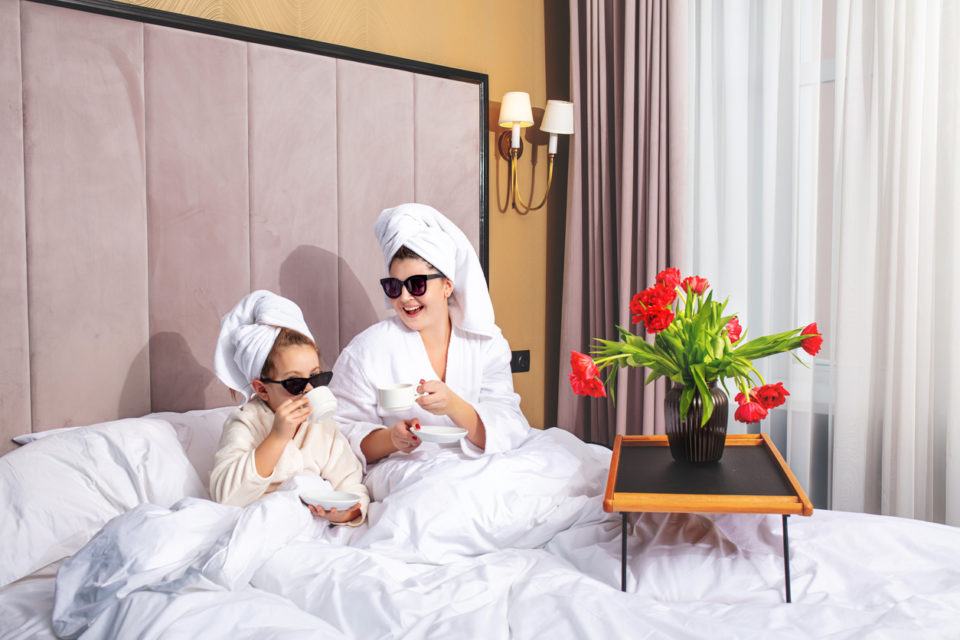 Did you know, Anna Jarvis, the creator of Mother's Day, never meant for it to be a wildly commercialized holiday. Instead, she meant for people to spend more quality time with their mothers.  Years after the day had become an official national holiday she urged people to plan family time with their mothers and avoid buying gifts and flowers at all. We think that's just a tad bit extreme. After all, everyone loves getting nice things. But instead of breaking the bank on Mother's Day, try combining these inexpensive gifts with thoughtful activities you can enjoy with your mom, spouse, or mother-in-law. All of these items retail for $30 or less.
Have a Mother's Day Girl's Day In
Moms have a lot on their plate and are constantly on the go. So, try gifting your mom with a few items that can help her relax and wind down at the end of the day. On Mother's Day, you can give her a few self-care items and spend part of the day creating an at-home spa experience you can enjoy together. Try these inexpensive items:
Start a Regular Family Gathering for Mother's Day
Sometimes, moms need time to get away and recoup, and other times they need the love and affection of their family to help them refill their well of happiness. So, instead of giving her a gift to enjoy alone, invite over her favorite people (all of her children of course) and start a routine of regular family gatherings based on your gifts.  Here are a few ideas:
You might also like: 10 Picnic Hacks For The Perfect Picnic
Start a Long Distance Digital Meetup
If you live far away from your mom, it might be hard to plan quality time on Mother's Day. But, with all the technology at our fingertips these days, you don't have to settle for sending a gift and giving her a brief call. Why not plan a digital Mother's Day instead.  There are tons of things you can do together over Zoom, FaceTime, or Google Duo. For instance, if you're mom is a movie lover, you can gift her this Eat What You Watch cookbook based on recreated movie recipes. You can pick a recipe, chat while you both try to master the dish, then log in to a WatchParty to watch the movie together.
No matter what gifts you give, remember to show the mother figures in your life you appreciate them. Find ways to incorporate quality time into your Mother's Day celebration and spread it throughout the year.
Disclaimer: The stock image is being used for illustrative purposes only, and it is not a direct representation of the business, recipe, or activity listed. Any person depicted in the stock image is a model.