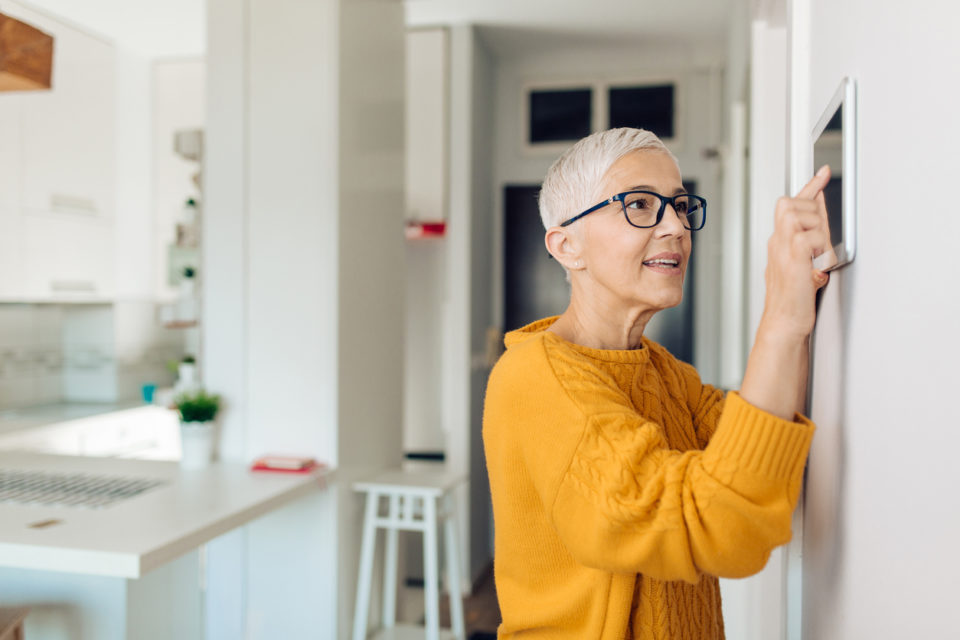 The holidays are usually a great time for a family vacation! Whether you are traveling to a relative's house, or have a vacation planned for the family to change up the scenery a little, it is a great time because most people are off work or school. With all that being said, don't forget about your home when you leave. It can be said that there are more robberies during the holidays than any other time of year because suspects tend to know the family is not home. To keep your home safe while you are away, here are some things to remember to do before you load up the car and take off.
Get Home Security
Now that we are in 2021, there is a ton of options when it comes to security systems for your home. These systems often have cameras and alarms set so if an intruder were to ever break in, the alarm would sound and notify you and the authorities right away. This very thing could spook any intruder and prevent them from stealing, damaging, or entering your home any further.
Keep Up on Regular Home Maintenance
Most people would think to tell their house cleaner, pool guy, or landscaper not to come that week. Although, you should do exactly the opposite! Keep the same routine with the people that visit your house for services. If someone were to break in, they would notice something was off and could notify you.
Leave a Key With a Trusted Person
This can be helpful for peace of mind. Leave a key with a relative, friend, or neighbor you trust to come check on your home ever so often when you are away. This will eliminate burglars and give your home a human set of eyes while you are away.
Hold Your Mail and Newspapers
When your mailbox is stuffed to the max and there are multiple newspapers on your driveway, that is a clear indicator you are not home. Therefore, have your mail be paused for the week you are away. This will also help ensure no important mail gets stolen!
Limit Social Media Posts
This can be one of the hardest things to do. You're probably taking a ton of vacation pics that you want to post, but try and wait until your vacation is over to dump them on social media. It can be a clear indicator for a suspect looking at your social media that you are far away and not home.
You might also like: How To Protect Your Car From Snow And Ice This Winter
Leave Valuables in a Safe
If someone does get in your home, you can prevent your valuables from being taken by locking them in a safe. It is nearly impossible to get in a locked safe. Therefore, leave your expensive jewelry, firearms, and other valuables in there so if worse comes to worse, the robber does not have access to those.
Disclaimer: The stock image is being used for illustrative purposes only, and it is not a direct representation of the business, recipe, or activity listed. Any person depicted in the stock image is a model.