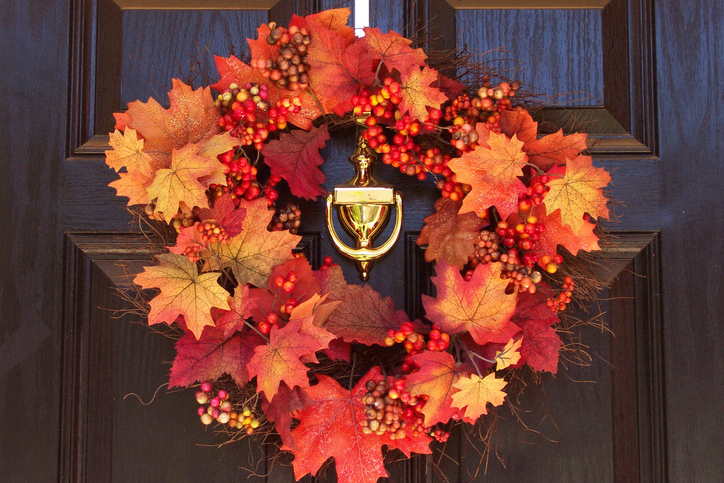 Some people may think that wreaths only belong on a door during certain times of the year. For example, this decoration is common during the winter, particularly at Christmastime. However, there is never a bad occasion to have a wreath on your front door. There are lots of fall-themed wreaths that you can make and place on your front door. The right one can liven up your home and help you celebrate the season. Best of all, you can make the wreath yourself.
Get What You Need to Start
Firstly, you should use a grapevine wreath, which you can purchase at your local craft or hobby store. Pick the right size too. For instance, if it's too small, it won't be able to hold many flowers, plants, and other items. You should also get some sharp scissors and pruning snips.
Pick the Right Plants
Your fall wreath can burst with colors, just like the world around you at this time of year. This opens up many possibilities as you choose plants and flowers to include with your wreath. Look for colors such as burgundy, sage green, orange, and red. However, there is no wrong answer regarding what plants to pick. Get those items that speak to your style and complement your home. In general, some of the most helpful and effective plants for a wreath include the following:
Sagebrush
Strawflowers
Broom corn
Cattails
Juniper
An oak branch with Spanish moss
Leucadendron 'Safari Sunset'
Stemmed dried sponge mushroom
Pampas grass
Start With the Big Branch
When you assemble a wreath, put the big branch on first. This will help you create the shape you desire for the wreath. To attach it, push it between the spaces in the grapevine. You do not need to use any floral wire.
Make a Crescent Shape and Base
To make lighter colors stand out, use the darkest colors you have in the background. Then make a crescent shape with lighter colors and move up the grapevine. Layer the plants in the direction they are growing.
Continue to Layer
Your wreath should call attention to itself with a stunning focal point. You can make this happen by generously layering the wreath. Fill in any gaps with contrasting colors. However, make sure that this balance looks natural.
You might also like: Take Care Of Your Car With These 10 Car Care Tips
Capture Attention
Next, embellish your wreath with more flowers and plants. Use a variety of elements to draw people into the focal point. Bright colors here will be effective. Nonetheless, these bright colors do not need to appear everywhere on the wreath, just in select, strategic places.
Your fall wreath can undoubtedly be a gorgeous, inviting element of your home this season. So follow these tips and make one today.
Disclaimer: The stock image is being used for illustrative purposes only, and it is not a direct representation of the business, recipe, or activity listed. Any person depicted in the stock image is a model.