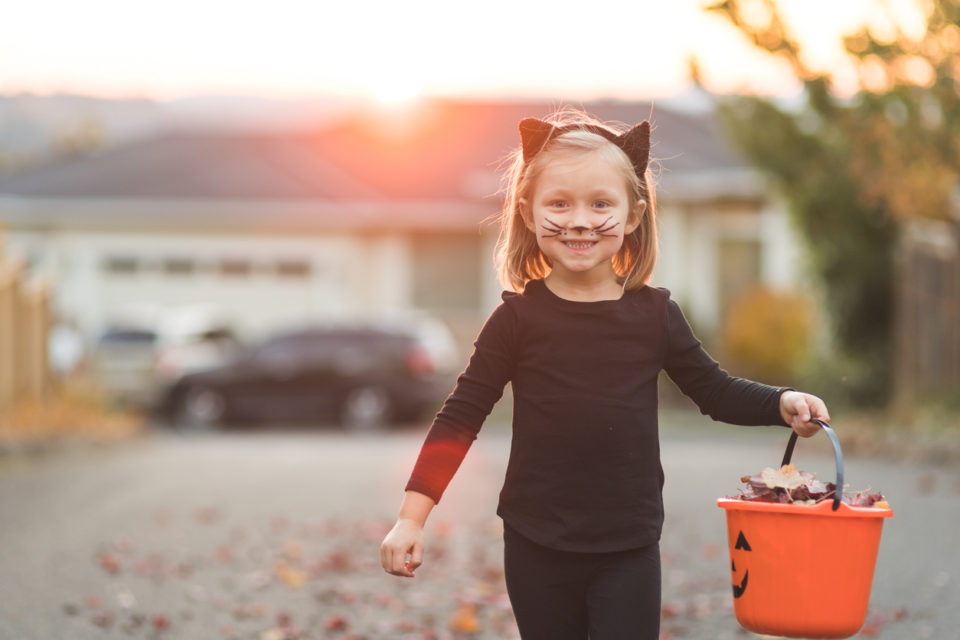 It won't be long before the streets are filled with tiny ghosts and goblins collecting candy from their neighbors. You want to ensure your little ones have the best Halloween yet, meaning keeping them safe is a priority. Fortunately, that won't be a problem when you follow these Halloween safety tips.
Consider Visibility and Size When Choosing Costumes
Keeping kids safe on Halloween starts with choosing the right costume. First, costumes need to fit correctly so your kids don't trip and fall. Also, the costumes need to be visible to motorists. You can either choose bright costumes or add reflective tape or accessories. Then, your kids will stand out when going door to door. They'll stand out even more if you equip them with flashlights or glow sticks.
Finally, your kids need to have a clear view of their surrounding areas, so ditch the masks this season. Instead, use makeup to complete the look.
Choose a Safe Route
You also need to think about your trick-or-treating route. If your older kids are going with friends, go over the route beforehand. The route should be well-lit and familiar. In addition, make sure your kids won't have to cross busy roads.
Selecting a familiar, well-lit route is also essential if you're going with your kids. Watching out for kids and looking at directions can be too much to manage. It's much easier to stay on top of things when you're familiar with your surroundings.
Don't Go Inside Stranger's Homes
Before your kids leave the house, make sure that they understand that they shouldn't go inside stranger's houses. This is true if they are going with friends or with you. Some kids are afraid they will hurt an adult's feelings if they refuse to go inside when invited. However, reasonable adults understand that kids are following safety guidelines and not being rude.
You might also like: Check Out The Gin Mill For Your Next Meal
Inspect the Candy
Your little ones will be ready to dive into the candy as soon as they arrive home. However, inspect all their goodies before they eat them. Make sure that none of the packages are open or appear to be tampered with before letting your kids chow down. Every piece of candy is likely safe and ready to eat. However, it's still a good idea to give it a once-over before releasing it to the kids. Just try to fight the urge to pocket a few pieces for yourself when you're alone with the candy. It'll be hard, so you'll need to turn on some major willpower.
With these tips, your kids can stay safe while having the time of their lives on Halloween. Go over the tips early so your kids will be ready for the big day.
Disclaimer: The stock image is being used for illustrative purposes only, and it is not a direct representation of the business, recipe, or activity listed. Any person depicted in the stock image is a model.