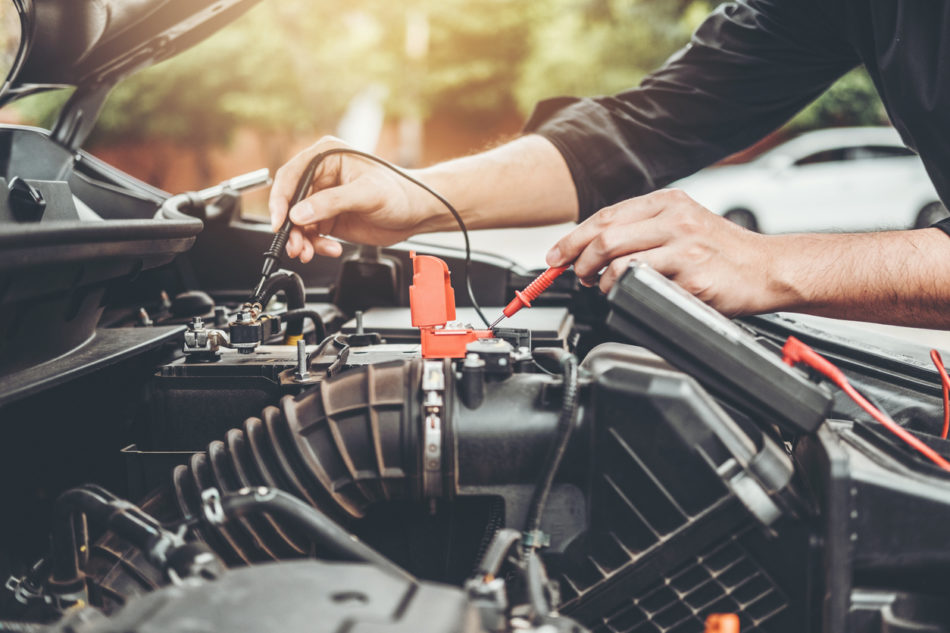 You might be one of the many who learned about jump-starting the hard way. You went out to your car, maybe already thinking about your destination. But when you turned the key, the lights flickered — and then nothing. There are a lot of reasons why cars won't start, but one of the most common issues is a dead battery. All batteries have a life span, so learning a few tips on how to successfully jump-start your car is part of being a savvy driver.
Choosing Jumper Cables
Whether you've just driven your new car off the dealership lot or you've been babying your oldster for decades, it's always a good idea to pack a set of jumper cables in your car. Most cables will work your car but consider less-than-ideal situations. For instance, you may not be able to get both cars very close together. In this case, shorter cables won't work. When jumper cables are closer to 20 feet in length, you can handle awkward parking situations more easily.
Connect With Care
You might not have a lot of juice left in your car battery, but you can still create dangerous sparks if you're not careful. The clamps are usually color-coded to help you match them to the proper battery leads. Match the positive clamp to the positive lead. Avoid touching the clamps to each other, especially when connected to the car giving you the jump. Once the clamps are in place, the other person can crank their car on. If you only have a battery issue, you'll usually be able to turn your car on soon after. Then you can carefully remove the cables.
Jump-starting Without Another Car
What do you do if another car is not around, or you can't get the jumper cables in place? Many people invest in a rechargeable battery with clamps that you can use to jump-start your car yourself. These battery jumpers are relatively inexpensive. With built-in flashlights and USB ports, you can also use them for other emergencies. For better success, these power packs should have a full charge. It's a good idea to carry both a set of jumper cables and a charged power pack. After all, you never know the situation you could be in.
You might also like: Seasonal Bass Fishing Tips To Use This Year
Other Issues to Consider
If you've hooked up your jumper cables or jumper battery correctly and you're still not able to crank your car on, there could be a more serious issue going on. Starters and alternators can fail, and once they do, you may not be able to get the car started.
Jump-starting your car is a pretty simple process, but it also might mean it's time to see a mechanic for service. At Bob Brady Chrysler Dodge Jeep RAM FIAT in Decatur, Illinois, our service department can look over your car and give it a full inspection. You'll appreciate the care and quality of our service. Connect with us via our online service scheduler, or stop by to make an appointment today.
Disclaimer: The stock image is being used for illustrative purposes only, and it is not a direct representation of the business, recipe, or activity listed. Any person depicted in the stock image is a model.