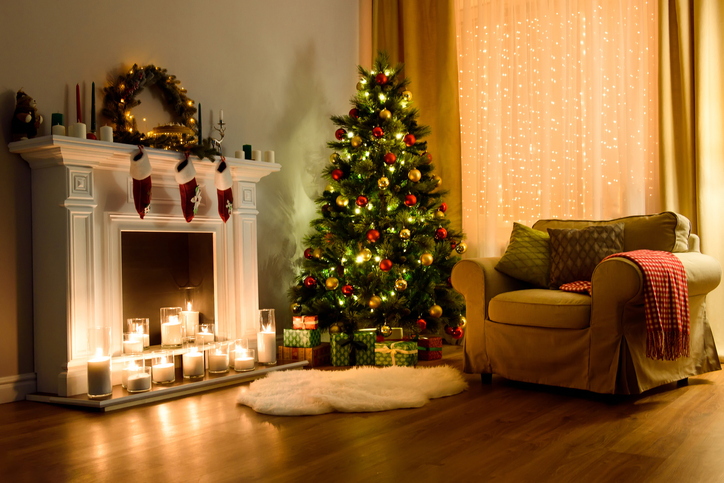 The anticipation for Christmas is unlike anything you experience all year. For many, this is the happiest time of the year — an occasion to be with family and loved ones. And then, in a moment, the holiday is over. What's left can be a lot of cleaning up and possibly some anxiety and overwhelming feelings. However, you don't need to bear the brunt of these emotions. You can move forward with confidence and peace of mind amid the post-Christmas blues.
Keep Up the Tree
This may seem counter-intuitive, but it can be a smart approach to dealing with after-Christmas stress. For instance, putting away the Christmas tree can be a time-consuming job. There's no need to rush it and take it down the minute you unwrap your last gifts. Rather, leave it up for a few days until you have the energy to store it in the basement for another year. It's perfectly fine to keep it up until New Year's.
Eat the Leftovers
Secondly, don't let any food go to waste. After hosting or attending holiday parties, you're almost certainly going to have some leftovers. Don't forget about this food. Instead, repurpose some of it into casseroles, or eat it for lunch. You shouldn't let it spoil, or it's only going to add to your mess and cleanup needs.
Don't Feel Bad About Sleeping In
As wonderful as Christmas is, it's also an exhausting holiday. Moreover, the buildup to Christmas can start at Thanksgiving time or even before. Therefore, you've probably had some long days and late nights. If you're feeling exhausted, take the extra time to sleep. If you've got a few more days off work, take advantage, and stay in bed an extra couple of hours. This will help you feel refreshed and rejuvenated so you can tackle all the tasks on your list.
Binge-Watch Some Movies
Part of the post-Christmas recovery should involve relaxing. Furthermore, you should start doing some non-Christmas activities. A good combination of these two is to watch some of your favorite movies — those that have nothing to do with Christmas. Comedies are a great genre to focus on.
You might also like: 6 Ways To Make Your Own Wrapping Paper
Drink Lots of Water
The stress of the holidays has a tendency to dehydrate you. The simplest, most sensible way to combat this problem is to drink lots of water. Doing this will help you to avoid getting sick and feeling run down when you have so much to do.
You have a big job ahead of you to clean up after Christmas and move on to the next challenges and opportunities ahead. To help you accomplish this, plan on adding these ideas into your routine once Christmas comes to an end.
Disclaimer: The stock image is being used for illustrative purposes only, and it is not a direct representation of the business, recipe, or activity listed. Any person depicted in the stock image is a model.