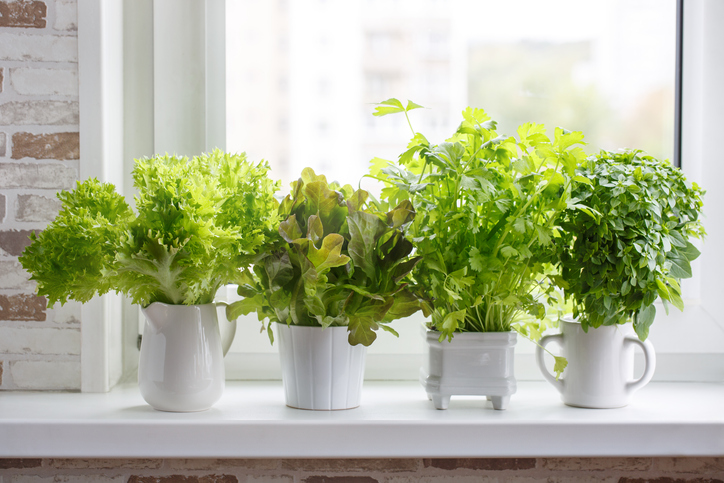 Many people have heard of herb gardens or even grown a few varieties. But only a few individuals attempt to grow spices. In addition, some aren't sure if they can successfully grow spices as indoor plants and limited spaces. But many types of spice plants are easy to grow and maintain. Here are some spice plants suitable for any level of green thumb.
Believe in Bay Leaf
Those dried bay leaves that pop up in tasty stews and soups come from the Bay Laurel tree. These attractive trees are hardy year-round in zones 8-11. But don't worry if you live in a cooler zone. The Bay Laurel will happily grow in a container. You can move the container outdoors in warmer weather. Then, when cold weather sets in, bring the container indoors for a lovely and fragrant addition to your décor.
Ginger for What Ails You
The sweet hot spice of the ginger root can add intense flavor and help you when you are under the weather. And it's also a great plant to try growing indoors. You may be able to start a ginger plant from a piece from the grocery store. The key to growing your ginger is a warm and humid environment. Just plant in shallow soil and keep moist while watching for green shoots.
From Cilantro to Coriander
If you've ever tried to grow cilantro only to have it bolt, don't despair. You're on the path to getting coriander seeds. In fact, cilantro and coriander are the same plants, and those seeds are a tasty addition to many meals. Although cilantro prefers cool weather, the warmth of growing it indoors can work for you. Heat and bright light will cause the plant to bolt and eventually form the seeds you need for this homegrown spice.
The Star Anise of the Show
Growing star anise might be enough motivation to build a greenhouse. This beautiful plant loves the heat of zones nine and up, so a toasty warm greenhouse is a ticket for most people. Not only will you get a lovely plant, but once the seed pods form, you'll get a spice that perks up Asian dishes. In addition, you can create great potpourri mixes with star anise, which adds a sweet smell and is visually appealing.
Open Sesame Seeds
Once you've gotten the greenhouse going, bring in sesame. You'll want to ensure there's no danger of frost before planting the seeds and keep conditions as warm as possible. Make sure you leave some space since sesame plants can grow up to six feet tall. It may feel like a big investment to grow sesame. But remember that these tiny seeds are useful in many ways and add a ton of flavor.
You might also like: Treat Yourself To Dinner At Coney McKane's
Spice Things Up
Whether you're a novice or a seasoned gardener, it might surprise you how easy many spices are to grow. Try out a few of these delicious choices indoors, and you'll enjoy both the visual addition and the fruits of your labor.
Disclaimer: The stock image is being used for illustrative purposes only, and it is not a direct representation of the business, recipe, or activity listed. Any person depicted in the stock image is a model.