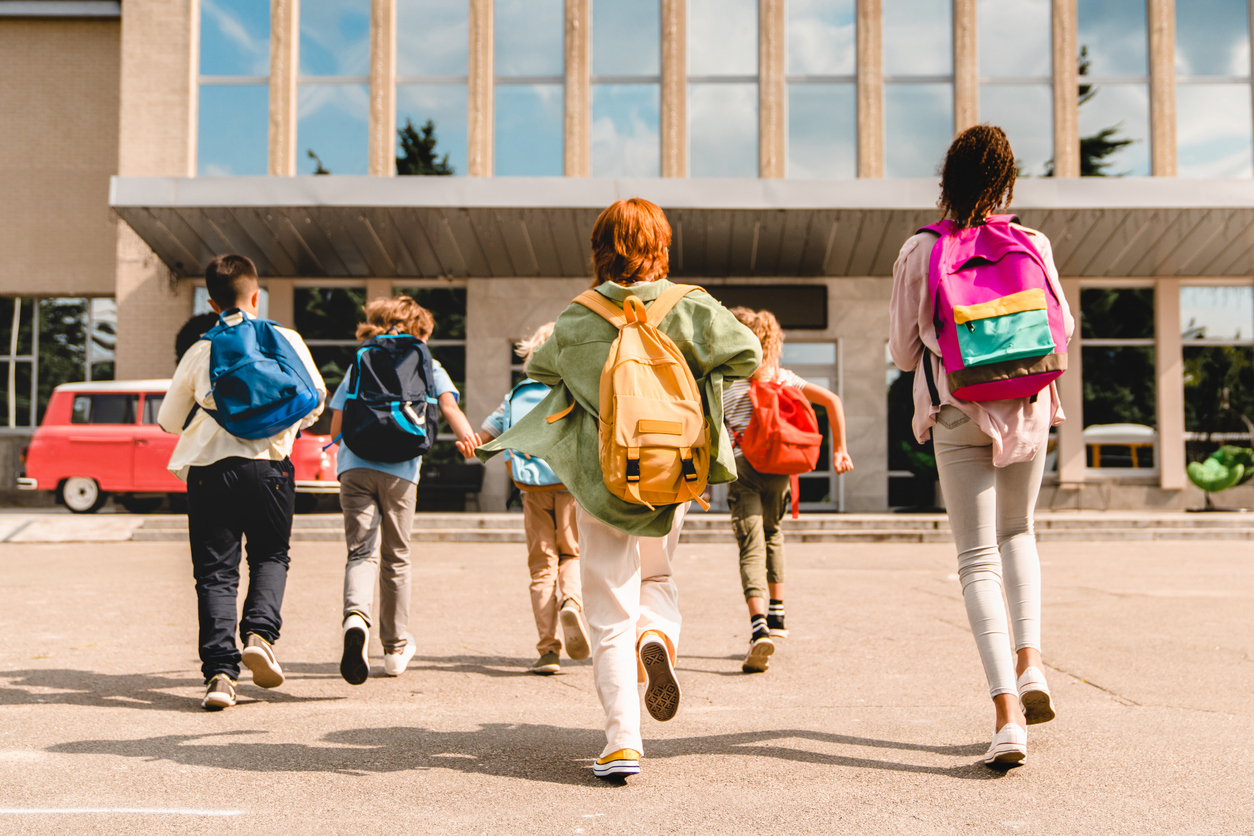 The start of a new school year is just around the corner. Whether you are preparing students to start a new grade or prepping first-time students, getting them and yourself ready for a new year can be stressful. Check out the following tips from the American Academy of Pediatrics (AAP) to help both your student and you start the year strong!
Backpack Safety
The AAP has many tips to help students start their school year off right. Backpack safety can make or break not only the student's year but also their health. If your school allows it, the AAP recommends that students use rolling backpacks. However, if rolling backpacks are not permitted or cannot fit in lockers, here are some backpack tips.
The backpack your student wears should have wide shoulder straps that are padded and a padded back. It is also important that your student wears both straps when caring the backpack, carrying a backpack with one strap is linked to strain on muscles. You should also adjust the backpack so that the bottom rests on your child's waist.
Tips to Help Nervous Students
Some students find a new school year to be nerve inducing. Going to a new school, starting a new grade, and getting a new teacher are all reasons for some students to feel nerves about a new school year and the first day of class. The AAP strongly reminds parents that they do not have to wait for the new year to start for a school to address these concerns. Often, a week or two before the new year is the best time to address what is making a student anxious. By working with your child's school, you might be able to walk them around their new space before the first day of class.
You as a parent can point out the positives of a new school and/or year to your child to encourage excitement. Or, when in a new place or starting a new routine, you could find a neighborhood child that is also riding the bus or walking to give your child a friend. To help solidify the new routine, you could also start your child's school sleep/wake schedule before the first week.
You can also take your child to school and pick them up on the first day to relieve any stress. The AAP also recommends that you mention any reservations your child might have to their teacher. Working together, you both might be able to help the student feel excited.
You might also like: Easy Meals To Carry To Work
Good Homework and Study Habits
Good homework and study habits can start young, in fact, the AAP recommends that you start setting these habits at a young age. This can be done by having a specific place for homework to be completed, limiting screen time until after homework is completed, scheduling time for your child to do their homework, and as they get older monitoring their computer usage during homework and study time.
You can also consider discussing homework help with your child's teacher or enlisting the help of a tutor. The teacher can also be talked to if you notice your student is having trouble with focusing on or completing work. If your child is struggling with time management, the AAP recommends using check lists, timers, and supervision during homework time and to help your child organize their work to keep up with due dates.
Disclaimer: The stock image is being used for illustrative purposes only, and it is not a direct representation of the business, recipe, or activity listed. Any person depicted in the stock image is a model.